The medical tourism industry has been greatly expanding as many people are becoming attracted to foreign countries with advanced medical practices and technologies.  However, the cost can typically be high in many of these countries.  This is where Turkey stands out as an ideal medical tourism destination, ranked amongst the top five in the world. Turkey offers competitive costs that are two to three times lower than those in the United States, Western Europe, or developed Asian countries.  Not only are the costs at Turkish hospitals more affordable, but you also receive the highest-quality care and advanced treatments.
The Growth of Medical Tourism in Turkey
More than 50 Turkish hospitals have JCI accreditation, which means they use both effective and safe treatment methods for patients, offer well-organized procedures, and provide comfortable conditions. Tens of billions of dollars have been invested in Turkish medicine over the past few years aiming to maintain the highest standards and the most state-of-the-art technology.
The infrastructure and hospitality services in Turkey have been developing for decades to create a warm and welcoming environment for tourists from all over the world.  Turkey offers top-quality hotels, well-developed roads, and beautiful site-seeing opportunities.  Some of the most popular fields of medical tourism treatment in Turkey are oncology, plastic surgery, dentistry, and hair transplant surgery.
The Dr. Serkan Aygin Clinic: A Leading Destination for Hair Transplant
Among the best for a hair transplant in Turkey is the Dr. Serkan Aygin Clinic.  Dr. Aygin has over 25 years of experience treating hair loss and has had over 10,000 satisfied patients.  He earned his degrees from Istanbul University, is a member of the International Society of Dermatology, and was honored as Europe's Best Hair Transplant Surgeon in 2019.  Dr. Aygin consistently follows all innovations and developments in his field as well as aims to create a wholesome medical experience for all his patients.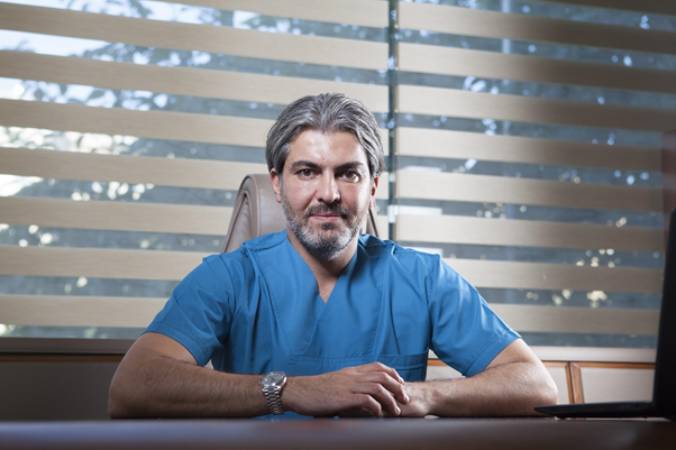 The Dr. Serkan Aygin Clinic offers an all-inclusive medical destination package, so patients are only responsible for the flights to and from Istanbul.  The initial consultation assesses the quality and density of the existing hair, what degree of coverage is desired and achievable, and how many grafts are required.The consultation is complimentary and without any commitment. They also conveniently offer international locations where patients can seek out more information about the process of hair transplantation and the Dr. Serkan Aygin Clinic:  Germany, Bulgaria, Italy, Spain, Romania, Czech Republic, Great Britain, and France.   Patients are treated with the highest level of care and will need three days for the procedure from pre-operative preparation through recovery.
Although the duration of surgery varies according to the number of grafts that will be transplanted, it usually lasts about six to eight hours and is conducted in a fully equipped hospital.  It may take about six to eighteen months to see the results of hair growth, and the Dr. Serkan Aygin Clinic offers a lifetime guarantee of 95 percent hair growth rate.They also follow up with post-surgery medication, shampoos, and other treatment products.  In order to increase the comfort level and convenience for their patients, the Dr. Serkan Aygin Clinic provides counseling support as well as interpreter services.
Advanced Technology and Techniques at the Dr. Serkan Aygin Clinic
Not only do the doctors at the Dr. Serkan Aygin Clinic provides a welcoming and comforting environment for their patients, but they also use the most state-of-the-art techniques with advanced technology adhering to the strictest international standards of cleanliness and safety.Dr. Aygin offers the Direct Hair Implantation (DHI) as well as the Sapphire Follicular Unit Extraction (FUE) techniques for hair transplantation.
These methods allow for much more natural-looking results with less scarring and faster healing times Dr. Aygin also offers a Soft FUE method, which allows the procedure to be carried out while under sedation.  The patient will remain awake during the procedure, and he or she will not feel the graft extraction, recipient site creation, or transplantation processes.
Turkey is such a beautiful and welcoming country with unique elements of both western and eastern cultures.  Over the past few decades, Turkey has been developing in the areas of economy, infrastructure, medicine, and politics.Turkey's top-of-the-line hospitals, clinics, and doctors put them at the pinnacle of the medical tourism industry.