Bachelorette Party: Not every blushing bride and her bridal party can afford to fly to Fiji for a luxurious bachelorette getaway — but every bride nonetheless deserves to be pampered for her last big hurrah as a single woman. Fortunately, there are ways to plan an amazing and unforgettable bachelorette experience that is affordable for every member of the party. Here are a few ideas to inspire any bride and her maid (or man) of honor
At-home Spa Sleepover
For most brides, the bachelorette party is primarily about reconfirming the love and appreciation a woman has for the close friendships in her life — and there is no better setting for digging deeper into relationships than an old-fashioned sleepover. If a member of the bridal party has a home large enough to fit everyone, it will certainly be cost-effective to take advantage of that space.
For a slightly more luxurious feel, the bachelorette party might split the costs of a deluxe suite at a local hotel and resort. A suite is better than a number of separate rooms because it will provide shared living spaces where everyone can engage in bachelorette activities. The bride might enjoy the bed, but other partygoers can use couches, chairs and the floor in the living space for sleeping when that time comes.
The highlight of the sleepover should be at-home spa and beauty treatments. The bride, her bridal party and other members of the bachelorette experience should have access to gel pods for manicures and pedicures, a variety of facial masks and hair treatments. It might be prudent to arrange some kind of massage station, with massage tools or a particularly adept partygoer. Then, as everyone has had the opportunity to relax and rejuvenate, the party can move to a pool or hot tub, where everyone can share drinks and stories about the bride.
Adventure in Nature
It is possible to leave the city and find luxury in nature. Bachelorette organizers might consider renting a huge cabin in a nearby wilderness area for the bridal party and other party attendees to enjoy. Nature can provide a sense of seclusion and intimacy that allows for deeper relationships to form even amongst already close friends. With fewer distractions, partygoers will focus on conversations and connections, and in doing so, they will make memories to last a lifetime.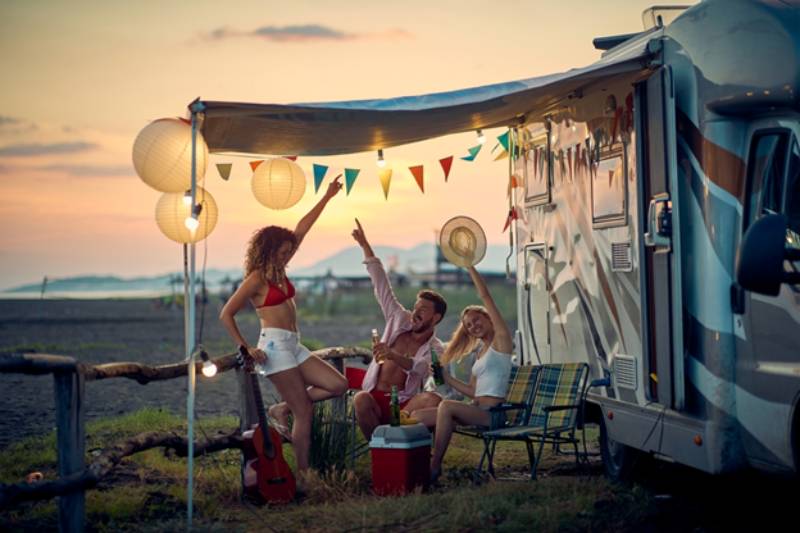 Plus, nature offers opportunities for exciting adventures. The party might enjoy a hike to a gorgeous vista, perfect for a picture of the group. They might journey to a secluded beach or some other natural wonder that is interesting and unique. If such strenuous activity is not possible for every member of the party, the group might instead arrange a boozy picnic or campfire grill. Of course, the bachelorette party should keep the bride's interests and wishes in mind, so if she prefers a more glamorous party experience, they should try to avoid crunchy outdoor activities in favor of more sumptuous wilderness events.
Lazy Pool or Beach Weekend
Bachelorettes do not need to travel around the globe to reach bodies of water where they might relax before their wedding. Brides and their parties might instead spend a weekend gathered around a local watering hole, which can feel fresh and luxurious with the right attitude and tools.
If the bride enjoys relaxing by a pool, there are many cost-effective options. The group might consider whether a member has access to a large private pool, perhaps on their own property or through a family member or friend. Hotels and resorts often have opulent pools that can be accessed during warm seasons through day or weekend passes or by guests who purchase rooms. Finally, many communities have clean public pools with incredible features, like slides, diving boards, sprinklers and more. Then again, if the bride prefers a beach, there are likely local options to consider. For bachelorette groups who do not reside near a coastline, lakes and reservoirs can offer the beach experience.
To transform any pool or beach into an exciting bachelorette destination, party organizers should come equipped with refreshments, games, decorations and music to make the atmosphere feel fun and engaging. The bride might be gifted her own towel, floaty and water-safe cup, perhaps personalized with her new married name if she is choosing to change it.
When weddings are already so expensive, many brides and bridal parties do not want to waste their limited budget on a big bachelorette bash. Fortunately, it is possible to have a memorable and relaxing bachelorette party — that truly feels luxurious — without breaking the bank.