Casual Outfit: is the perfect outfit choice for so many different occasions. A simple jeans and design t shirts outfit can take you from running errands and sitting at a coffee shop to a movie date or a casual dinner with ease. Your casual clothing is meant to be both loved and lived in. As the athleisure trend continues to grow and evolve, casual clothing is now also meant to be comfortable, practical and even dressed up. Yes, you read that right and, no, dressing up your jeans and t-shirt look doesn't mean you have to sacrifice your favorite things about casualwear. From cute jewelry and accessories to elevated outerwear and footwear, here are a few simple tips for dressing up a casual outfit.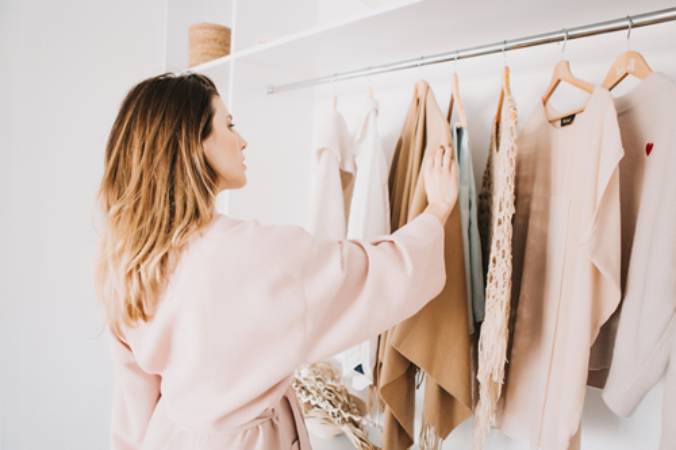 1. Fabulous Footwear: If you're like most people, you probably have that one very well loved pair of flats or sneakers that is totally and completely worn out. They should have been trashed months ago, but they fit you so well and feel so comfy that you just can't bring yourself to throw them out. Even if you don't get rid of them, consider switching them out for a different pair when elevating your go-to casual looks.
Switching from tired sneakers to cute shoes or classic sneakers can make a huge difference to your outfit. You can, for instance, match your classic Jordan 5 UNC with a shirt that matches your Jordan 5 UNC.If you're not a heels person, that's no problem! There's no need to wear four-inch stilettos to the grocery store, but the boss babe vibes are appreciated nonetheless. Instead, look for slightly elevated styles like mules, loafers, ballet flats and ankle boots that bring a bit more style into the mix.
2. Find Your Perfect Fit: While it's true that comfort and practicality are hallmarks of casualwear in general, that doesn't mean all of your casual clothing should involve a loose or relaxed fit. It's so easy to dress up a casual outfit by mixing fitted and relaxed pieces. This blend creates a stylish balance between the sophistication you desire and the casual comfort you love.
You can quickly pull this off by gathering a few fitted or structured pieces from your closet. Think about necklines, waist shapes, collars and other elements that are common in nicer outfits and gravitate towards those. For example, if your casual outfit consists of boyfriend jeans, flats and an oversized t-shirt, consider a couple of easy swaps that will make you look and feel more dressed up. Trade your big t-shirt for a bodysuit and add a blazer and some cute jewelry for an effortlessly cute new look!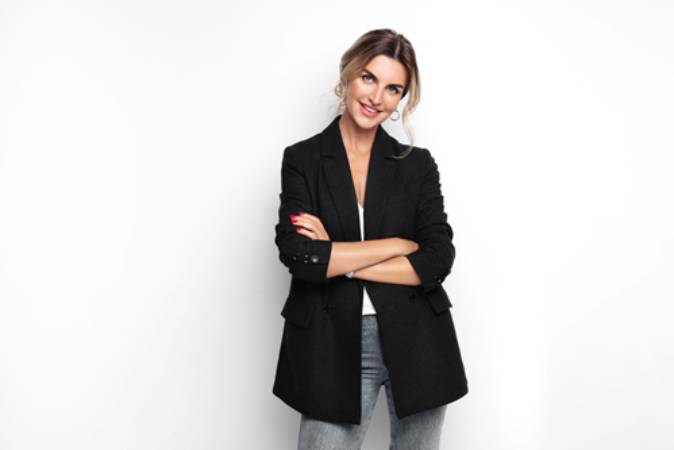 3. Add a Trendy Piece: A casual outfit is a great foundation on which to add a cute, trendy piece of clothing. Casual clothing tends to be made up of basics in more subtle colors and prints, so a trendy piece can add just the right amount of flair. Women's jackets and other trendy jackets can dress up a pair of jeans and a sweater with ease.
Even if the temperature is a bit lower, you can still dress up your casual outfits using outerwear pieces. Try adding a long wool coat over your matching sweatpants and hoodie for an instant elevated streetwear look!
4.Turn Up the Shine: There's not much a little bit of jewelry can't do. It's the perfect finishing touch for any outfit, no matter how casual. You can take your casual outfit to the next level by adding cute earrings here and a layered necklace there. Before you know it, you will have transformed your work from home outfit into an elevated look in seconds.
When choosing a set of jewelry to dress up your casual look, think about which materials and colors might pair well with what you're already wearing. Sticking to all gold or silver is always a safe bet and will help create a beautiful, classic look. Try pulling your hair back into a ponytail, bun or clip and add a pair of trendy hoop earrings. Moving the hair away from your face will help draw attention to your cute earrings and make the entire look appear dressier. Finish things off with a few dainty rings and a bracelet or two.
If you're in a more bold or colorful mood, you can express yourself through jewelry and dress up your outfit at the same time. A simple cotton romper or dress in a solid color might seem super casual at first, but once you add a pair of fun beaded earrings, you can go straight to happy hour, dinner or even out on the town! Since these earrings are of the statement variety, be sure not to overdo it with too much additional jewelry. Let your fun beaded earrings shine solo!