Flowy Clothes : Every girl's collection should include flowing skirts and dresses in comfortable designs. From billowing maxi skirts to breezy blouses, flowy garments are perfect for hot months and can be layered with more form-fitting items when it becomes chilly. As spring gives way to summer, you'll be glad you have these pieces on hand to battle the heat while looking fantastic.
A Midi Dress With Patterns
Midi dresses are charming and sophisticated, allowing you to look your best all summer long with little effort. Bohemian style is relaxed and typically has an artistic appeal, seen in most boho dresses. Floral designs are great for spring and summer, and depending on the colour of the dress, whether burgundy, red or orange, you can even wear them into the fall by matching them with a neutral cardigan for added warmth.
A Relaxing Lounge Set
It's critical to have something informal to wear around the house that still makes you feel nice. There's no reason why staying at home should require you to spend the entire day in your pj's. Instead, go for an airy jumpsuit or a tie-dye lounge set with a matching cotton top and pants. You'll feel like a fashionista and look like one as well. Remember that a trendy loungewear jumpsuit isn't only for lounging around the home. Dress it up with white shoes and gold hoop earrings before hitting the town.
Also Read: You Must Know About Henna's Hair Benefits
A Beach Clothes
Sunbathing is all fun and games until you're putting aloe vera on your sunburned shoulders. Protecting your sensitive skin from dangerous UV rays is essential for your health, which is why every woman should have a fashionable and functional beach cover-up in her closet. Before and after you get out of the water, you'll want something lightweight, one-of-a-kind, and breathable to wear over your swimsuit. Kaftans are also excellent beach cover-ups since they are light and flowing, allowing them to dry fast. These Morrocan-style one-piece dresses are loose and relaxed, making them ideal for a day in the sun.
Culottes With A Flow
Wear loose-fitting clothing to enhance circulation in your body, which is especially crucial when the weather is warm. This season, ditch the jeans and denim shorts favouring flowing bottoms. Wide-leg trousers are relaxed in the heat and allow you to move freely, making them a fantastic way to appear fashionable while keeping active.
Pants With Flares
The bell-bottom flared pant look makes a comeback, as are the 1970s. This is a playful, slouchy appearance for ladies, especially if you choose cotton trousers with a ruffled flared bottom that breathes well even in hot weather. Have fun with the designs and colours you choose for these clothing pieces since they will be the focal point of your ensemble. Bold colours and trippy patterns will make your pants stand out. For a balanced look, pair them with a simple solid colour shirt.
A Wrap Dress
A wrap top is a great casual garment to acquire since it can be worn in various ways. These tops are loose and comfy, and depending on how you tie them, they can be worn with multiple outfits. A wrap top may be worn knotted in the front for a lovely crop top look or backward for more coverage upfront and display more of your back due to the knot feature.
An Extra-Large Knit Sweater
Knit sweaters are versatile apparel pieces that may be worn throughout the year. In the winter, put a layer underneath and match it with a scarf; in the summer, they can provide wind protection on a fantastic evening by the lake. An oversized beige knit sweater is one of the most versatile wardrobe pieces you can own because you can join it with almost any colour or pattern. Pulling a knit sweater over your flowery dress or matching it with a skirt in the spring and summer is a fantastic method to avoid chills while looking fashionable.
A Maxi Skirt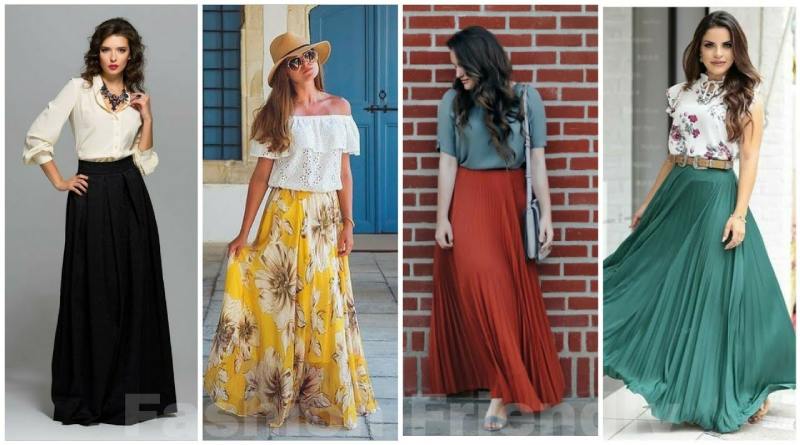 There's no easier way to look gorgeous than to put on a maxi skirt and swirl around on the beach at sunset. Purchase these African pattern skirts because they are modest and flattering, making them ideal for vacations in locations where you will need to cover your knees or ankles.
Maxi skirts are available in almost every style, colour, pattern, and material to suit your preferences. Some ladies may like a plain cotton maxi skirt to combine with a playful shirt, but others may want to let the skirt shine with its unique design. Pair your dress with a solid colour crop top that highlights one of the colours in the skirt's design in the latter case.
A Peasant Shirt
A peasant blouse is a feminine flowing shirt that may be dressed up or down depending on your day's schedule. Peasant blouses are available in various hues, allowing every girl to select one that complements her style preferences. You can dress up a peasant blouse for a night out with your girlfriends by wearing it with beautiful trousers and high heels. Pair the blouse with cut-off shorts for a laid-back beach day.
A Sundress With Floral Prints
The beauty of a flowery sundress is that it simplifies dressing up for a night out. You don't want to join in with anything else because it's a stunning statement piece on its own. Sundresses are short and lightweight, allow you to enjoy the summer heat without overheating. Combine a light-coloured sundress with a straw purse and hat for a gorgeous beachy look that screams summer.
Also Read: 5 WAYS TO BOOST YOUR MOOD IMMEDIATELY