Smart Beauty Investments: Cosmetics and all things beauty-related are hugely popular among women in developed and developing countries. Skincare products and tools are popular in France, China, Japan, and South Korea, among other places.
Meanwhile, millions of cosmetics items are sold every day in the United States and the United Kingdom. The average American woman is estimated to spend $15,000 on cosmetics throughout her lifetime.
However, the plethora of beauty-related items on the market poses a dilemma for even the most discerning shoppers.
It's also worth mentioning that price is seldom a reliable quality indicator. When compared to an $8 drugstore highlighter, a beautifully wrapped $180 premium highlighter created with crushed pearls might be a complete flop.
According to lifestyle and fashion experts, if you want to be sure you're investing in your physical beauty correctly, here are eight beauty expenditures to save or spend.
Save Highlighter
Even if it's been weeks since the sun has been completely out, this is essential for obtaining that healthy glow. There are several high-end, mid-range, and low-cost alternatives available. Experts advise you to save your money. A decent drugstore brand can give you a lot of colour payoff and last a long time. In addition, you receive a lot of merchandise for a low price.
You don't need to buy a highlighter if you have a light eyeshadow palette with gold, copper, peach, and cream metallics and a neutral eyeshadow palette with gold, copper, peach, and cream metallics.
Makeup Remover For Eyes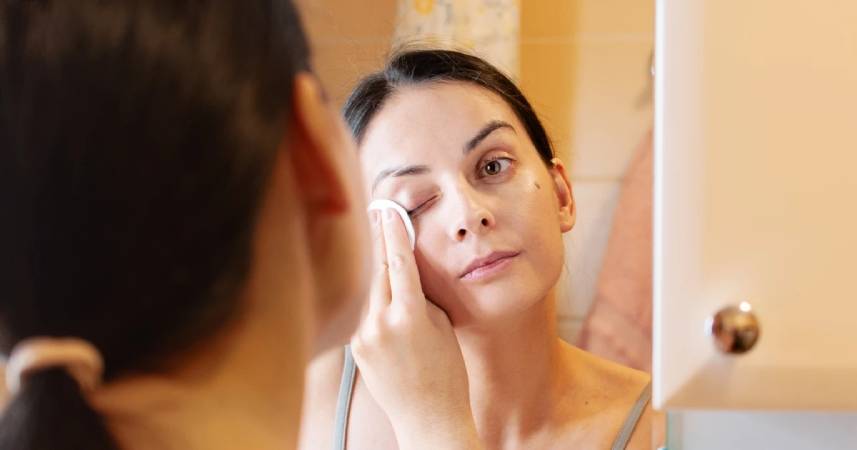 The majority of eye makeup removers on the market are relatively expensive. However, you still wake up the next day with particles of black mascara around your eyes after using them.
If you have extra virgin olive oil or coconut oil on hand, you won't need to buy pricey eye makeup removers. These natural solutions are effective at thoroughly removing eye makeup, and they're also hydrating, which helps avoid small wrinkles around the eyes.
Also Read: 4 Beauty Treatments to Make Your Lips Look Better
Splurge Mascara
Some of the most excellent waterproof mascaras on the market are also affordable. Another reason to save money on mascara is that you should only use it for 3-6 months, and nobody goes through a tube of mascara in that amount of time.
As a result, buying a drugstore or mid-range brand is more practical.
Go For A Gel Manicure.
Although it is more expensive, it is healthier for your nails. Plus, gel nail paint doesn't peel for up to a month. Choose a clever design or pattern that will keep your manicure looking fresh even if the base shows signs of nail growth.
Moisturizer
A decent moisturizer can help you turn back the clock. Hyaluronic acid moisturizers are ideal if you're concerned about ageing but don't want to undertake surgical treatments to seem younger. The best ones are more costly, but they generally deliver faster and more noticeable effects.
Similarly, while massaging the face for increased blood circulation and improved skin texture and elasticity, a decent moisturizer is ideal.
Spatula For Ultrasonic Skin Scrubber
This portable beauty equipment is a terrific beauty investment since it not only improves blood circulation but also increases skin metabolism. This lotion will keep sebum and wrinkles under control for many years.
It also works with a broad range of skincare products, including cleaning foam, toners, cleansing oils, face massage cream, and more.
You don't have to use a lot of money on your aesthetic requirements. You may manage your cash outflow while still obtaining the beauty enhancement you want by understanding what to keep and what to splurge on when it comes to skincare and cosmetics by knowing what to splurge and what to save.
Also Read: What Is Solid Shampoo, How Do I Use It?